Yung Miami and Gins Hunyh have been arguing on social media since the birth of Diddy's new child.
One half of City Girls and her former adversary Gina have rekindled their feud after Gina mocked Yung Miami on Instagram for backing Diddy.
This isn't the first time this couple has gotten into a fight over Diddy, and Yung Miami responded with a slew of messages on social media.
Gina slammed Yung Miami on Instagram earlier this week, writing, "When she beefin with you about a [ninja emoji] but the whole time he got somebody else pregnant."
aplanet awedplanetplanetplanetplanetplanetplanetplanetplanet
Yung Miami then rushed to Twitter to apologize for the incident.
"Gina, you've been down since I came into the picture h*e!" she exclaimed on the app.
"You've been crying for a baby for ten years, h*es you've been around as a b**** who eats p**** and d*ck whenever he feels like it, YOU'RE AN EATER!! You're the same b**** who cried on Tasha K because you wanted a baby, poor sushi!!! ", she went on.
Miami continued, "You want a baby, but I have a career h*e You are a CERTIFIED FREAK!!! Chun-Li, you haven't heard from Diddy since the awards talking about abortions."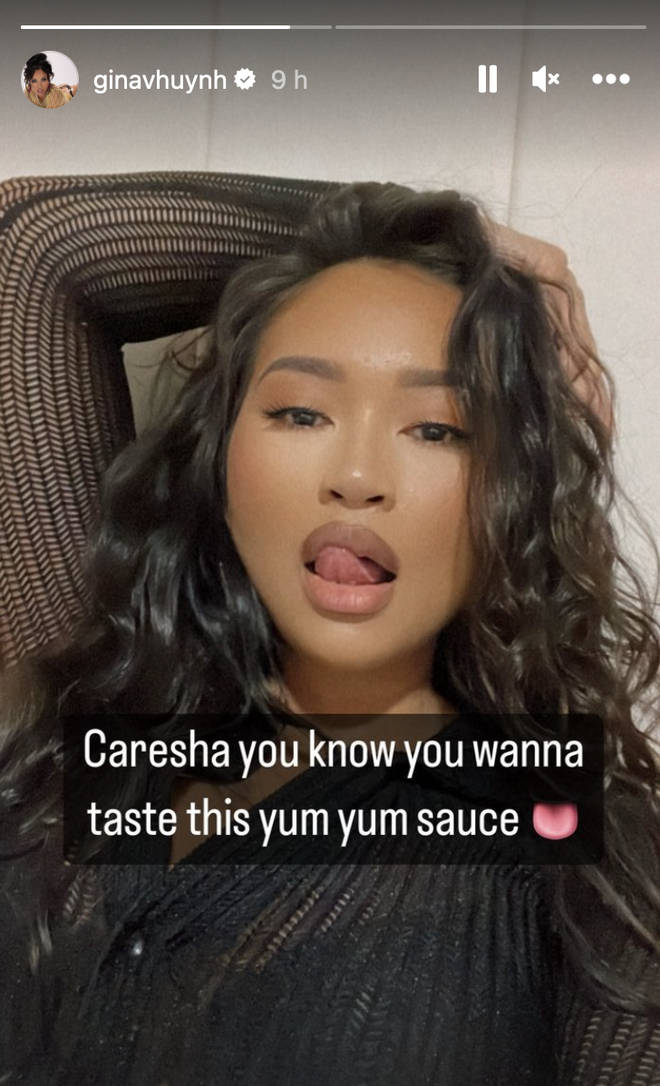 "Caresha you know you want to taste this yum yum sauce," Gina responded on her Instagram account, with a photo of herself poking her tongue out.
"If I wanted you to eat my p**** diddy would've had you on your knees h*e!!!" exclaimed Yung Miami. You eat!!!!!!! "B**** you, munch!"
She went on to say that because of their spat, she would beat Gina's a**.