Maralee Nichols, Tristan Thompson's baby mama, will receive $9500 a month in child support after having a child with the NBA star who was still in a relationship with Khloe Kardashian.
The fitness model gave birth to Theo in December 2021, after conceiving the child on Thompson's 30th birthday while still in a relationship with Kardashian.
As the duo has sorted out their support arrangements, the NBA star will now pay his mistress a stunning $10,000 every month.
Tristan was allegedly in an intimate relationship with Khloe when he had a child with Maralee in 2021.
According to TMZ, the NBA player has not met his kid Theo and is not involved in his life at all.
Thompson is also required to pay the massive amount of child support as well as partially cover Maralee's legal bills, according to the publication.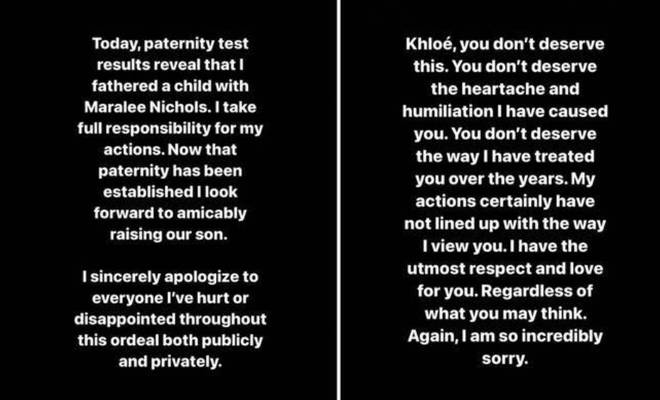 According to the tabloid, the NBA star would have had to pay more, but he is no longer on a basketball team or making money.
According to the same sources, Tristan will be listed as Theo's biological father on his birth certificate.
Tristan allegedly urged Maralee in released text messages, "If you think having this baby would bring you money, think again. It's entirely incorrect. You are aware that I am retiring at the end of this season."
Harvey Englander, Maralee's representative, stated the boy's father "has not made any attempt to meet their son nor has he supplied any financial help."
Due to Thompson's anticipated $10 million income, she first wanted "guideline monthly child support of $47,424".
Thompson also has two more sons, Prince, Khloe's newest addition, and a daughter, True.