This week, Quavo released a song in honor of Takeoff, and it hasn't left a dry eye in sight.
This Thursday, Quavo released a poignant song in memory of Takeoff, a member of the Migos who sadly lost his life in a shooting in November 2022.
The rapper posted a somber music video and the song "Without You" to his Instagram yesterday (January 4).
At the age of 28, Takeoff was fatally shot on November 1 of last year. His attacker has since been apprehended and released on bail.
The Migos star can be seen smoking while listening to his heartfelt new song in the video.
The chorus of the song, which the 31-year-old uploaded, has the following lyrics: "Out in the galaxy, up in the stars / Over the universe, it's bigger than Mars / See you in heaven, see in heaven / When I see you in heaven, I'ma be with my dog."
Quavo's nephew Takeoff was a member of the group Migos along with Offset.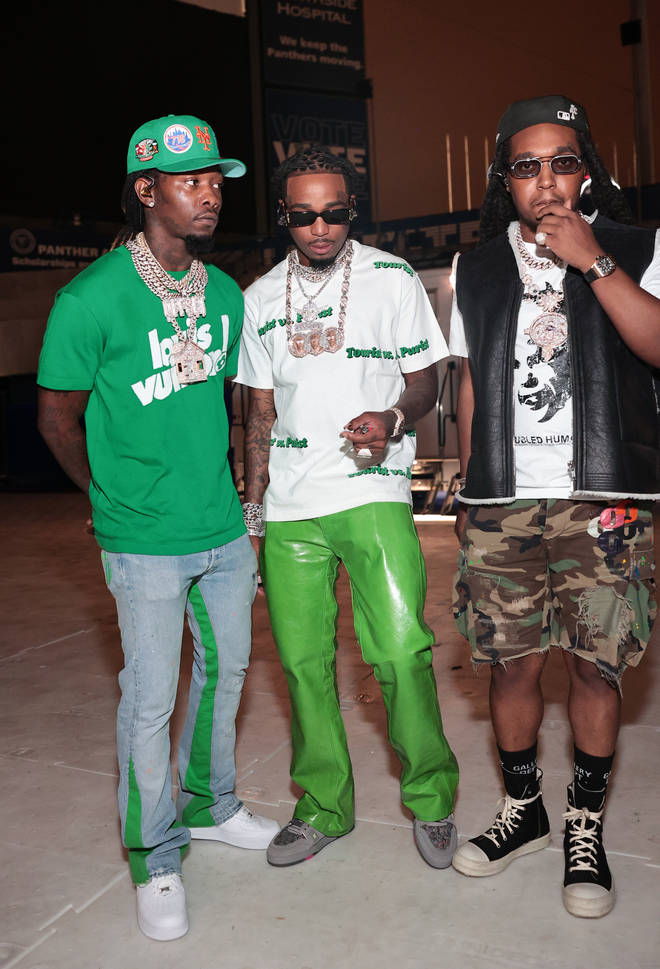 With regard to "Without You," Quavo muses, "Remember those times when we didn't seem to have our act together? On the Nawfside, things were difficult, but those were better times."
In the next line, he sings, "I wish I had a time machine / Simply so you take a ride with me/I miss just how you smile at me / Unc & Phew until infinity," making reference to the duo's debut album, Only Built for Infinity Links, which was released in October.
In other news, Patrick Xavier Clark, the man suspected of killing Takeoff, has been freed on bail after posting a $1 million bond.