Prince Benza – MANKHUTLO Ft Makhadzi, CK THE DJ & The G
MANKHUTLO by Prince Benza & Makhadzi, CK THE DJ & The G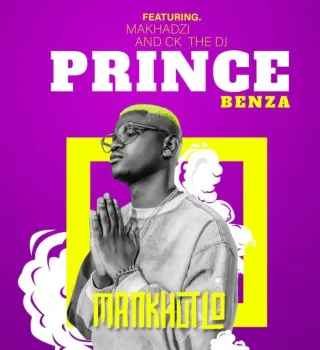 South African singer-songwriter and performer, Prince Benza recently released a gripping new song titled "MANKHUTLO." This new song is a must-have for your Playlist since it highlights Prince Benza's remarkable talent and musical prowess.
The partnership with renowned musicians Makhadzi, CK THE DJ, and The G makes "MANKHUTLO" even more extraordinary. Their contributions to the song are nothing short of spectacular, with each delivering blistering verses that lend depth and intensity to the overall arrangement.
The new song is flawless in terms of vocal delivery and has a catchy melody, and that's not even taking into account the fact that it was just published.
This song's melody is earworm-worthy, making it impossible to forget. This song is a must-have for every music collection.
Listen to what we have to say, then let us know what you think!
You May Like
Join the Discussion
No one has commented yet. Be the first!